The Lawyer Coach Blog
March 4, 2019
The Lawyer Coach blog moved to its very own domain and lives here now:
Head on over to read the latest posts.
Posted in: Random Wisdom | Permalink | Comments Off on Attorney With A Life
July 26, 2018
I moved my blog over to attorneywithalife.com and keep it fresh with new posts every week.  One post you won't want to miss is a collection of my favorite practice habits for productivity, stress-reduction, and working efficiently. Read it here.
Posted in: Practices to try | Permalink | Comments Off on Try these practice habits for upping your productivity and reducing stress
December 15, 2017
Women lawyers are practicing in commercial litigation in growing numbers, yet these professionals continue to face a unique set of challenges and obstacles. Support and strategies to overcome these can be difficult to access.
Time is scarce amid all the competing priorities and commitments. It is hard to find the time to invest in our own career. Yet we all recognize how important it is to:
build new connections
learn from mentors in our own and other professions
create the opportunity to identify and focus on skills we would like to grow
allow ourselves to develop and implement business plans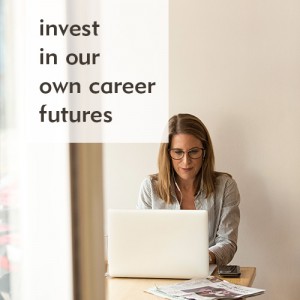 Yes, there are many opportunities to attend presentations and conferences.
But when we return to the office, we're swept up in the work that piled up in our absence.  The inspiring binder of course materials is forgotten and shelved. The business cards go in a drawer, along with networking opportunities and the new contacts we made.  We often fail to follow up.

A space and place for women developing their careers in commercial litigation to come together to learn and support each other.
Gatherings to speak freely and confidentially about:
Challenges encountered in day-to-day practice
Strategies to overcome these
Opportunities to:
engage with senior women lawyers about their own experiences practicing in commercial litigation
connect with leading professionals sharing tips to help you develop your presence as an advocate
develop a relevant and likeminded referral network of colleagues who help and support each other
have the support of a coach for developing and implementing your own personal business plan
The Mastermind Group for Women in Commercial Litigation invites:
12 women lawyers between 4 and 9 years of call
each from a different law firm
each with a commercial litigation practice
The Program:
Beginning in February 2018, the Mastermind Group will meet bi-monthly for "fireside chats" about topics such as:
Dealing with difficult colleagues, opposing counsel, and clients
Raising your level of confidence and establishing your unique presence as an advocate
Developing a strong practice management foundation and resilience
Overcoming the challenges unique to women practicing in commercial litigation
Business development and profile raising strategies for growing a thriving practice
A senior lawyer or other professional will be invited to attend at least four of the six gatherings to share their well-earned insights and perspectives.
Each member of the Mastermind Group will receive my support as their coach for the year, including:
An individual business planning session at the beginning of the program
Three additional one-hour coaching sessions
Touch base emails and phone calls between sessions
In addition, Mastermind Group Members will be invited to attend two one-hour CLE events in 2018:
on the topic, "Power of a Positive No"
on a practice management topic
Both events are eligible for Ethics credits.
The Plan:
January/February – individual business coaching sessions
March – Mastermind Group launch event
March – Individual coaching
April  – Mastermind Group meeting
June – Mastermind Group meeting
Summer – Individual coaching
September  – Mastermind Group meeting
October or November – Mastermind Group meeting
November/December – Individual coaching
December – Mastermind Group final celebration
Between the Mastermind Group sessions, members will be encouraged to meet with each other for informal chats and to further develop their relationships with one another.
Cost of the 12-month program is $295/month plus GST.
(Program fee does not include the cost of food and beverage at events.)
I appreciate that life circumstances can change, so members of the group are free to withdraw from the program should the need arise.
Next Steps:
To apply to join the Women in Commercial Litigation Mastermind Group 2018 please email me at (allison@shiftworks.ca) allison (at) shiftworks (dot) ca
Would you like more information?  Please email me at (allison@shiftworks.ca) allison (at) shiftworks (dot) ca to schedule a phone call.
Posted in: Random Wisdom | Permalink | Comments Off on Mastermind Group for Women in Commercial Litigation 2018